Digital Information Product Creation
The Digital Information Product Creation Road Map is your starting point for creating an amazing product for sale or as a free opt-in incentive that will help your business grow and thrive.
Each stop brings you closer to your online business dream.
A successful Information Business Owner crafts products that transform, educates and enhances the lives of their customers.
Time to Create a Little Magic
This is where we are going to create remarkable content that will help generate epic results for our customers.
Whether we are creating products that we will be offering free to help grow our business or to sell for profit, we need to work through the same set of processes.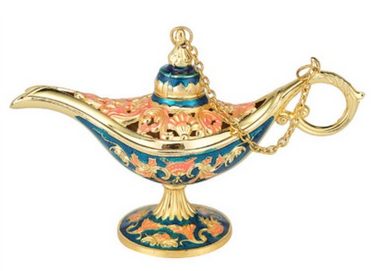 This is your opportunity to shine a light on your talents, skills and knowledge.
To offer a solution that addresses your audience's burning pains, fulfil their desires and hopes.  To make a memorable difference.
It's time to transform your solution into a viable, quality product that you can be proud of and turn your eager audience into customers and raving fans.
So far we have ...
established your Why, your goals and objectives for the product you are about to create
identified your nice market ('playing field')
researched your market, your competitors and your audience.
determined the positioning of your product
established your planning framework that we will leverage throughout the product creation phase
mapped your process workflow
created a visual planning board that will aid effective and efficient product creation
covered the mechanics of planning and organising the creation of your product
created your checklists - the 'definition of done' and the 'definition of ready'
identified your major work items needed to bring your product to fruition
You have set yourself up for product creation success - congratulations!
Now it's time to have some fun and get creating
Stage 3 - Information Product Creation Road Map
The focus of Tools For Online Business is to help online entrepreneurs like yourself to create information products so you can capture a profitable and successful online business.
These products can
stand on their own as a valuable product for sale
be used as a opt-in incentive / lead magnet / freebie
be utilised as a component within an online course
The choice is yours.
Creating Information Products
In this the Product Creation stage of our online business journey we will be leveraging the research and planning already undertaken.  This will help make the product creation phase run smoother and help you feel less overwhelmed.
During this stage, we will focus on the essential processes required to create your information product including:
We will be taking a methodical, disciplined approach to creating your product.  While there are a few more stops in this phase of your online information product creation journey, they are all essential.
The added benefit of taking a methodical approach is it will help give you a structure that you can reuse again and again.  Putting in a small of investment of time now will help you reap rewards not only for this project but for future product creation products.
This structured approach will save you both time and money, plus a whole lot less stress, overwhelm and frustration along the way.  Now we could all do with a good dose of that, couldn't we! 🙂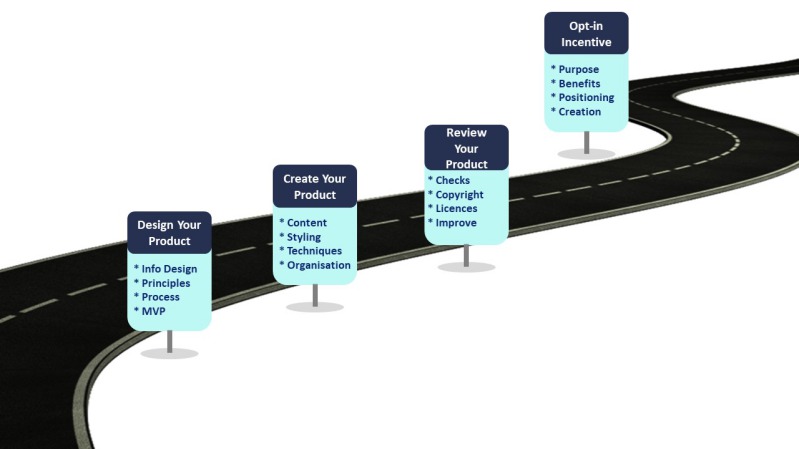 Product Creation Information Centres
7th Stop - Design Your Information Product
Design is more than just pretty colours and a few fancy fonts alongside a few images.
At this stop, we will take a look at design principles in the context of digital information product creation. We will cover off some design elements as well as the key design processes.  Our focus here is not on developing the most perfect information product ever created.  It is on creating a Minimum Viable Product that we can continue to develop with feedback from our customer community.
When creating your paid products it is important to also consider the design of your opt-in freebie that will support it.
Information Design
What is it, why is it important and what are the benefits?  There are many examples of information design done well and some not so well.  Organisations like Apple have invested significant energy into design and continue to reap the rewards.  While we are no Apple, we can still aim to organise, structure and present information in a way that helps build knowledge and prompt informed action.
Design principles
Here we will look at the aesthetic, cognitive, functional and administrative design principles in the context of information design.  This will help you gain an understanding of the elements you need to consider when designing your information product.  These design principles will be utilised throughout the design process.
Design process
This is where we will walk you through the key design processes.  Following these design processes will set you up to not only ensure you are doing the 'right thing, but also ensure you are doing the 'thing right'.  We will also introduce you to some useful information design techniques that will save you a significant amount of time and energy.  In the end, you will have a design brief that you will build during the product creation step.
Minimal Viable Product (MVP)
What does this really mean and how can this help? We will take a look at some of the benefits of creating an MVP and how it will help bring your product quicker to market.
Design your Information Product
8th Stop - Create Your Information Product
This is where you get to reap the rewards of all the hard work you have put in so far.  You know what you want to create, you have all the resources you need at your fingertips, it's time to put all the pieces of the product creation puzzle together.
You do want to create remarkable content right?  So here we will take a look at the principles of creating meaningful content you can easily apply to your product.  It's time to make sure you have the Buyer Persona you created earlier front and centre so that as you develop your product you keep your customer's requirements top of mind.  We will also walk through some tips for putting your product together.
Write for your audience
Focus on what your audience wants to know.  You have already completed your research into both your niche market and your ideal customer in the product identification phase.  Refer back to this body of knowledge that you gathered along with the references you collected at the essential preparation stop.
We will be leveraging best practice for creating meaningful content sprinkled with a good dose of plain English along the way.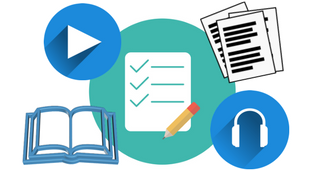 Create readable and appealing content
Creating readable and appealing content is more than just information alone.  It is about making your content unique, helpful, engaging, organised and most of all relevant.  It is also about finding the right balance of content, tone, format and context.  The same applies whether you are creating written work or a content for video or audio.
Emphasis and styling
The information you present needs to be easy to read so that your audience can capture the important concepts that our solution provides them.  It is more than choosing pretty fonts and colours.  Here we will cover off some techniques for creating emphasis and styling for legibility.  This is also where you will refer to the Style Guide that you created earlier at the essential preparation stop.
Create your Digital Information Product
9th Stop - Review Your Digital Information Product
Time to wrap this puppy up.
Before you release your sparkly new information product to the public, you want to make sure that is complete, without errors, and flows well. You want to deliver a quality product.  Building authority and trust take a lot and you don't want to throw that all away by skipping these important finishing touches.
At this stop, we will cover off tips for you to use to undertake the initial review as well as providing an overview on protecting your content.  We recommend that you get someone else to conduct the final review of your masterpiece so they can pick up any errors or omissions that you have missed.  This is where I call on my helpful elves.
Review your product
Here we will cover some tools and tips to help you pick up errors.  You have probably been working closely on your product for a number of hours, weeks or even months.  It is difficult to spot errors when you have been working so closely with the content.  While tools can help you pick up some errors, others require the keen eye of a detailed person.  If this is you then great.  You need to allow time to switch from creation mode to review mode to be effective.  There is a benefit in gaining outside assistance to review your work.   Often it takes another pair of eyes to spot errors that are hiding in plain sight or to identify areas of content missed altogether.
Consider Copyright
Here we will explore copyright, briefly cover the international copyright agreements currently in place as well as touch on Creative Commons and what it offers.
The material we cover is in no way legal advice and must not be interpreted as such.  If you are unsure what is best for you in your situation, we recommend you should seek legal advice.
Nothing is entirely foolproof in terms of protection of your intellectual property.  Most of us don't have the large budgets that Disney, Sony or other large billion dollar companies have to spend on this aspect.  It comes down to risk and benefit.  A business decision that only you can make.
Continual improvement
Capture lessons learnt.  Through a process of continual improvement, you will enhance your product creation processes, reduce product creation time, get your product to market quicker as well as enhance your authority and trust with your customers.  It is impossible to get everything 100% correct first time.  That is why we seek feedback from our customers and incorporate the findings into future development.
Review your Digital Information Product
Last stop - Your Opt-in Incentive / Freebie / Lead Magnet
Creating an information product and offering it as an opt-in incentive site-wide or tied to a specific page or post, plays a huge role in supporting your online information business to grow and thrive.  As we have already mentioned information products can stand on their own as a paid product, be used as a component within an online course or used as a free opt-in incentive to support your business.
Opt-in incentives are a critical part of an online business.  They have many benefits including attracting your ideal customer, providing an opportunity to engage with your customers and giving you an opportunity to demonstrate the value that you have to offer.
Opt-in incentives / lead magnets / freebies
Why are they so essential to a profitable online business?  What are they and what is their purpose? Why do we need them?  What are the benefits of an irresistible, targeted opt-in?
Design your opt-in
Opt-in incentives offer a taster of the products you have for sale.  They also offer a taster of the offerings that you have in terms of your knowledge, skills and talents.  They offer an opportunity to showcase your online information business.  When designing your opt-in incentive you need to have a clear objective for the purpose of your opt-in.
Where does your opt-in fit in?
Where you position your opt-in incentive on the value ladder will have an influence on not only the content but also the position within your sales funnel and within your website.  Content upgrades are another form of opt-in incentive that has the ability to increase your email opt-in rates significantly.  They have the ability when done right, to enhance your brand and promote your business so it grows and thrives.
Create your Opt-in Incentive / Freebie / Lead Magnet
You have clear roadmaps, sound plans, useful tips, tools and techniques, as well as a range of resources you can draw on to create your remarkable digital information product. 
It's time to stand out from the crowd!
It's time for you to take the bull by the horns and embrace your information product creation journey!
It's time for you to create the profitable online business of your dreams.
We wish you a fruitful and enjoyable journey